Congratulation! Albania Clients Signed Contract with Huayin Company
April , 01 , 2019
In May 2017, the clients from Albania visited Huayin oil sludge pyrolysis plant.
This clients want to dispose ground crude oil. That four hundred thousand cubic meters oil sludge has deposited at least 20 years, which have been a big threat to the environment. When oil drops to the ground, it would pollute the soil, and then the cropland nearby would be polluted. Therefore these clients are interested in Huayin waste pyrolysis technology. Through oil sludge pyrolysis plant he will get oil from the wastes.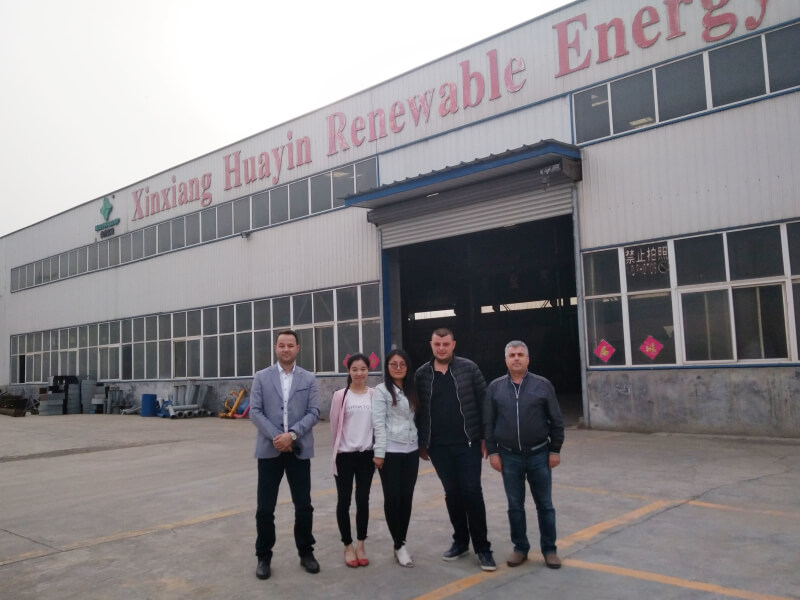 After visited Huayin pyrolysis factory and laboratory, the accompanying engineer with 24 years experience in oil sludge processing field was very satisfied with our technical competence and sincere service, so the clients signed the contract with Huayin. This customized oil sludge pyrolysis plant can meet tighter environmental and noise standards, because the environmental protection administration in Albania will test the stack emission every six months.
If you have any interest in our waste oil sludge/tire/plastic pyrolysis to oil plant, feel free to contact us!
TAG:&nbsp&nbspwaste pyrolysis | &nbspoil sludge pyrolysis | &nbspwaste to energy |